The Weather: As we've seen all summer, >99 percent of the population lives in areas with substantial or higher COVID transmission. The two highest map levels here show how very high case levels are, at 100-199 and 200-299 cases per 100,000 respectively.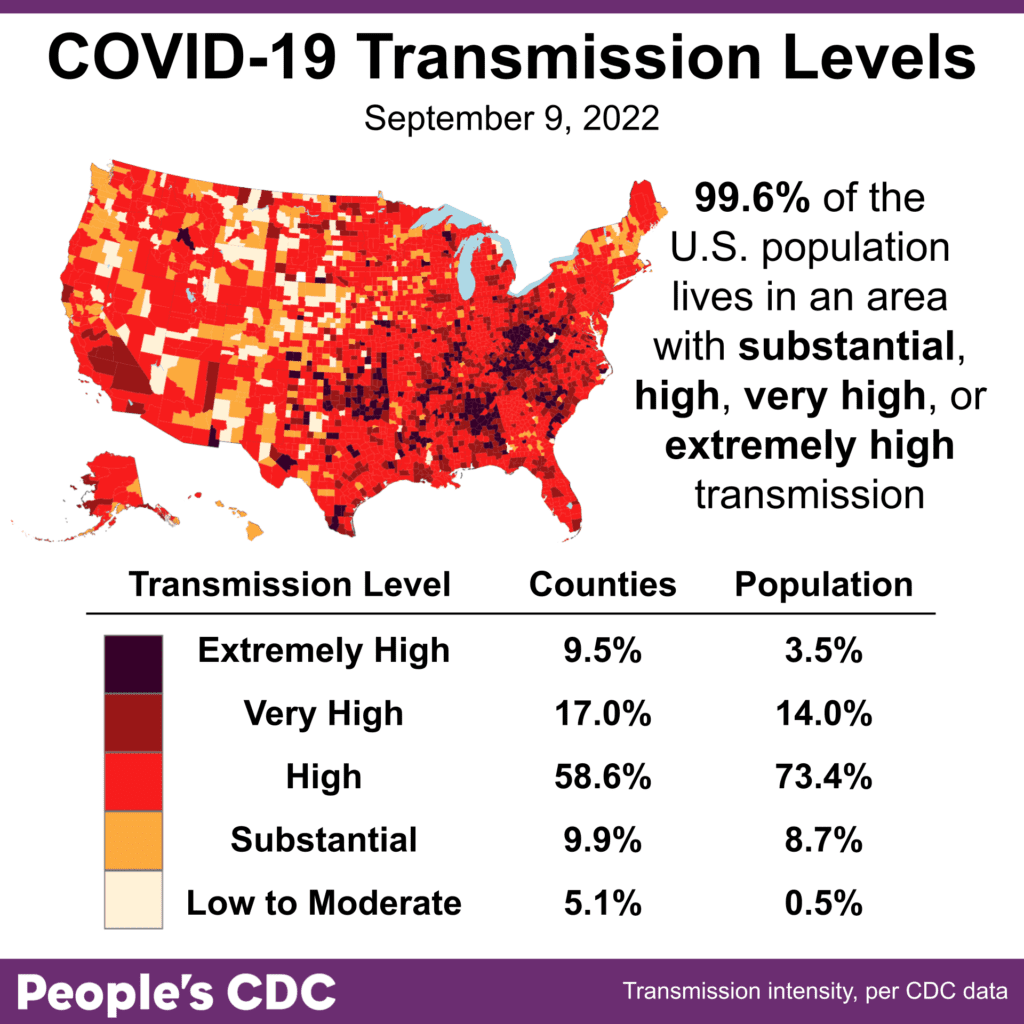 On Variants: Though BA5 still makes up most US cases, it showed a slight decline for the first time. We see BA4.6 continuing to grow slowly & a tiny increase in BA2. While the variant picture is somewhat unclear now, reducing spread would help slow the emergence of new variants.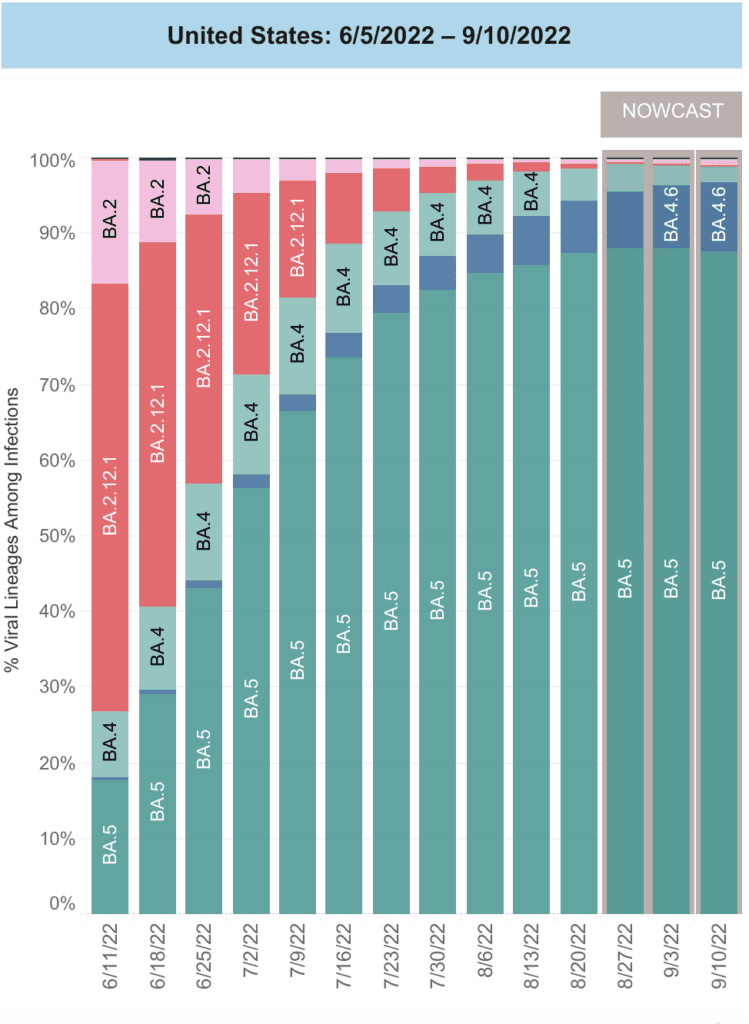 Wastewater Monitoring: National wastewater data, after a brief decline, rose again this week–in all regions except the West. It is unclear if this trend will continue or if it is being driven by BA4.6.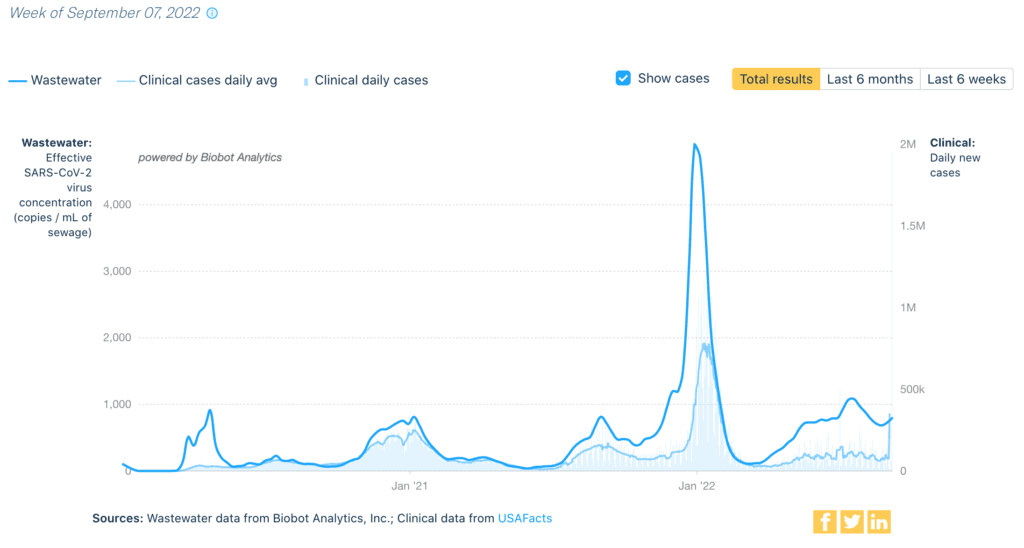 Hospitalizations: Overall hospitalizations are declining. However, among children 0-17–who are returning to school–we see stable hospitalizations. (The data in the light grey section is still being collected.)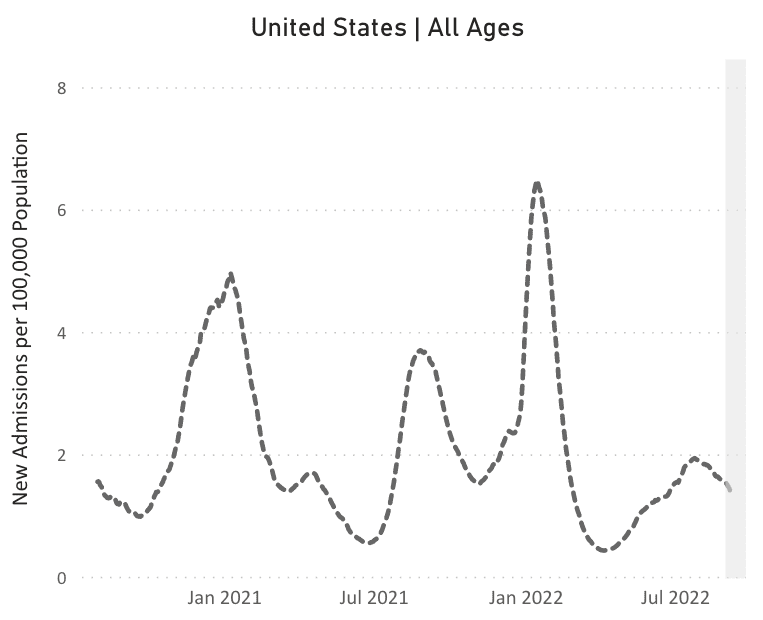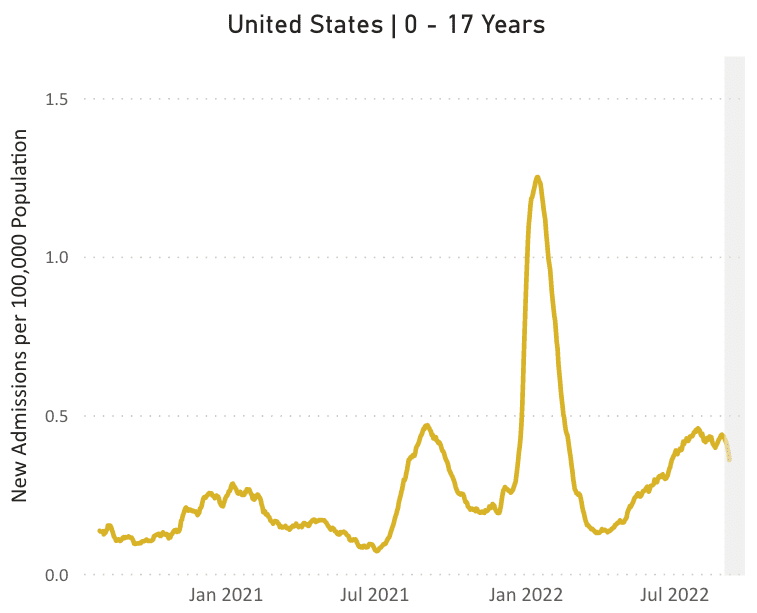 Deaths: From September 1st through September 7th, 2,196 people died of COVID nationally.
On Long COVID: The Long COVID Research Initiative announced its plan to understand the causes AND identify treatments for Long COVID, focusing particularly on the hypothesis that the virus can remain hidden in the body.
Long COVID Families recently hosted a virtual conference on research and advocacy with a focus on students returning to school. You can view the recordings here.
Forecast: The AFL-CIO issued a statement highlighting the need for ongoing worker protections. A new Urgency of Equity toolkit was also released this week, making the case for continuing to use layers of protection to keep our school communities safer.
We need to use all layers of protection–including the new bivalent booster. This booster matches both BA4 & BA5 and could help reduce spread. In a shortsighted move, this may be the last dose that the government pays for. Everyone should have access to the booster vaccine and all available health care tools.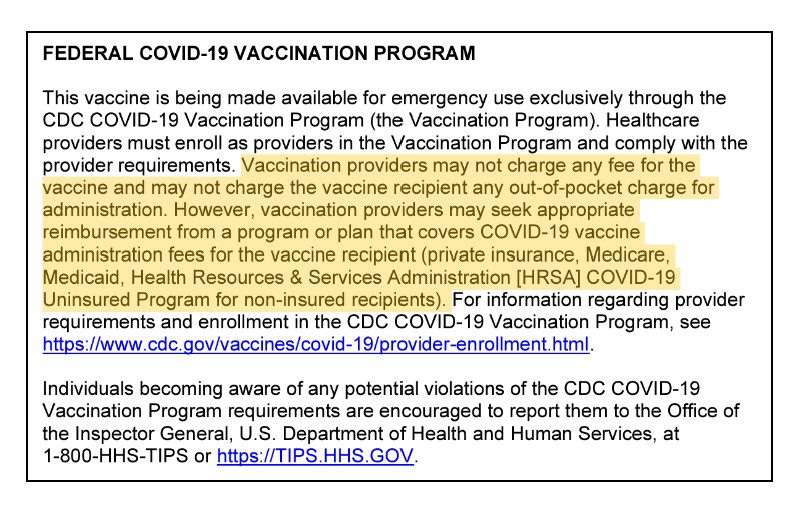 There are many questions about when to get the bivalent booster, especially if you've recently gotten a vaccine or infection. There's limited data, with a nice summary here.
In a continued effort to renege on its responsibilities, the government rolled out the idea of shifting to a yearly booster. This is putting policy before science. While we hope to someday have better vaccines & fewer variants, a yearly shot at this time is insufficient.
Notes:
1) The numbers in this report were current as of 9/7. The CDC updates data frequently as it receives refreshed information. Today's numbers may be slightly different from the data here.
2) Check out the links throughout & see our website for more! https://peoplescdc.org.